FLOW ANALYTICS
Trisul Netflow Analytics
Trisul Network Security Monitoring provides the deepest end to end monitoring, however deploying a packet based solution can be expensive for many organizations. Flow telemetry technologies like Netflow, SFLOW, JFlow, NetStream offer a great fallback option. Trisul Netflow uses the same analytics, metrics, open API, and backend databases as the deeper packet based system. Our customers can now deploy a very large scale , lossless, distributed system to send all of their Netflows.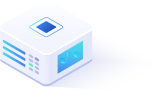 Trisul Netflow Benefits
One place to send all your Netflows for maximum visibility and analysis
easiest way to gain full traffic and flow visibility

all versions of Netflow, SFlow, JFlow, IPFIX, NetStream supported

rich device views with interface drilldowns

best in class performance, support 100s of devices on one server

no roll ups of metrics and flows. best for investigative analysis
Powerful device and interface drilldowns
Trisul automatically builds a device topology view from Netflows it sees.  Monitor traffic flows at the global view as well as on a per-interface basis.
Automatic discovery
Just point your netflow at Trisul. Devices show up automatically.
Lossless
No roll-ups or summarizations of metrics or flows. No blind spots.
Best performance
Trisul offers best performance, upto 1M flows/sec on a single server for best value
Threat monitoring
Automatically scan Netflow traffic for known threat indicators
Real Time views
Real time interface usage drilldowns to aid troubleshooting
Extensible with APPs
Customize your Netflow accounting to any degree using our Open API or Trisul APPs