Announcing a new Jan 2021 Release of Trisul Network Analytics
Happy New Year 2021 to all network traffic and security monitoring enthusiasts. We have been rather quiet on this blog in the latter half of 2020 but we have been very busy at work with Trisul Network Analytics despite the COVID situation. We are pleased to now announce a new release of Trisul Network Analytics to kick off this year.
Highlights
In 2020, Trisul added tons of new features that helps the Internet Service Provider customer. Our high speed high capacity streaming analytics platform now helps a dozen ISPs analyze their peering traffic, ASPATH route analytics, manage their prefixes better, and so on. We also have across the board improvements for Netflow including a completely reworked routers and interfaces drilldown screens.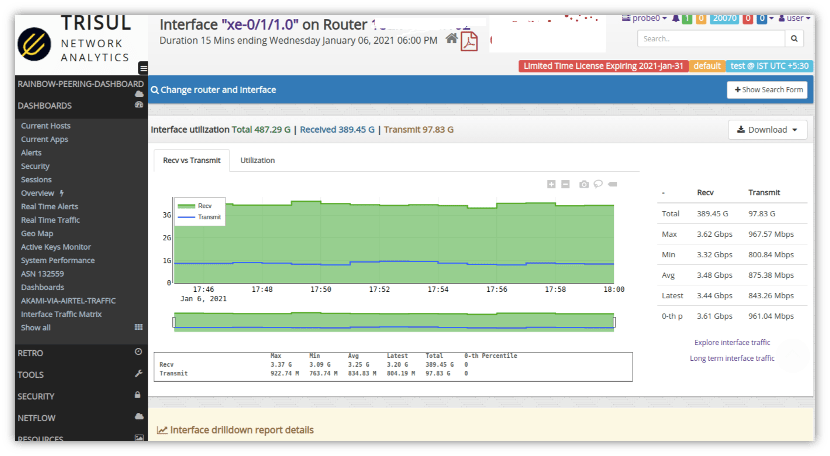 Important changes include
Major new features to Netflow monitoring
High Availability Mode improvements
New comprehensive BGP monitoring for ISPs and data centers
Hundreds of smaller enhancements and fixes
Discontinuation of Ubuntu 16.04 , please update to Ubuntu 18.04
Packages available : Ubuntu 18.04, CentOS 7.5+, Docker image
Just visit our Getting Started page to download and install the latest Jan 2021 version of Trisul Network Analytics.
Full release notes
Full release notes can be found on our mailing list post "Release notes Jan 2021"