Announcing Trisul 7.0 with a new UI and even more powerful Netflow analytics
We are pleased to announce the availability of our latest release of Trisul 7.0.
This is a major update of the software that took months of hard development and testing effort to roll out. While Trisul 7.0 has been out for a while now, we have not featured it on this blog. Here is a quick list of the enhancements.
Full release notes available here https://forums.trisul.org/d/93-new-major-release-jun-2023-trisul-703148
New Responsive UI
We have a brand new UI that finally works great with mobiles, tabs, and large screen desktops. Fast and responsive with a "Dark Mode" you will love.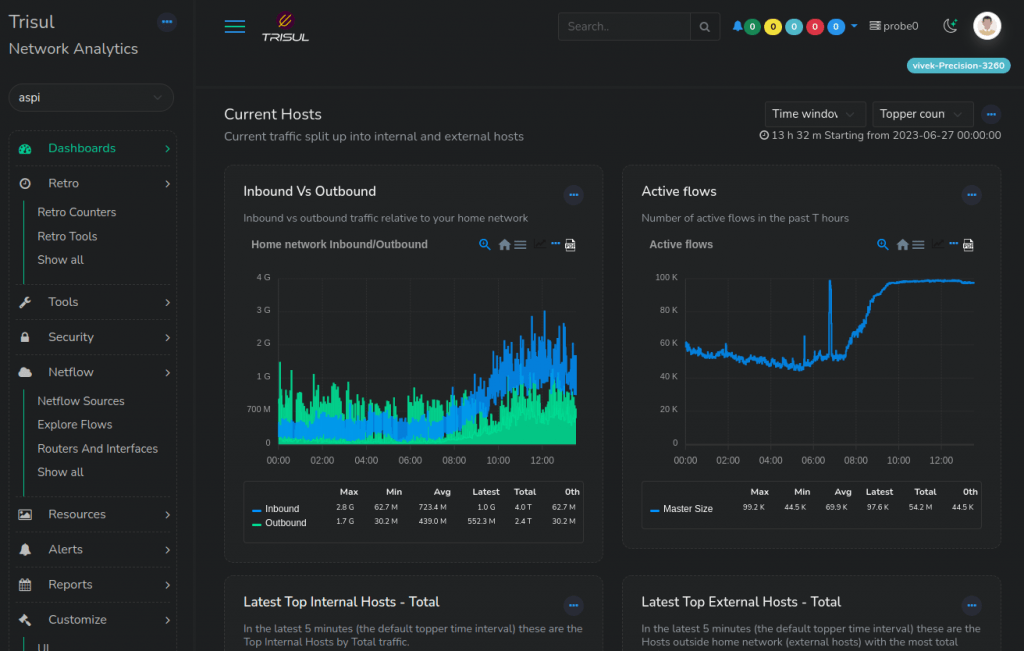 New IP Flow Logging mode
One of the fast growing applications of Trisul is to utilize our high performance high compression Flow Database to meet regulatory compliance requirements for ISP IPDR/NAT/AAA logging.
Trisul combines IPFIX+SYSLOG+AAA to provide fast troublefree retrieval and highly compressed storage of IP Flowrecords. The compression ratio is a rocking 11 bytes per IPv4 flow with NAT. For more see Trisul IPDR Compliance
Netflow Analytics taken to next level
With support for Cisco SD-WAN , new NBAR support, a new intelligent mode to detect Ingress/Egress configurations and automatically factor them in for statistics, instant restart based on learned template per device, range based alerting, DDoS detection and more.
Our Netflow Analytics is now at the next level , seeing great success in some of the largest enterprises, and critical organizations. We have added dozens of large customers in the past few months for the Netflow part.
Showing the new Interface Matrix Chord Diagram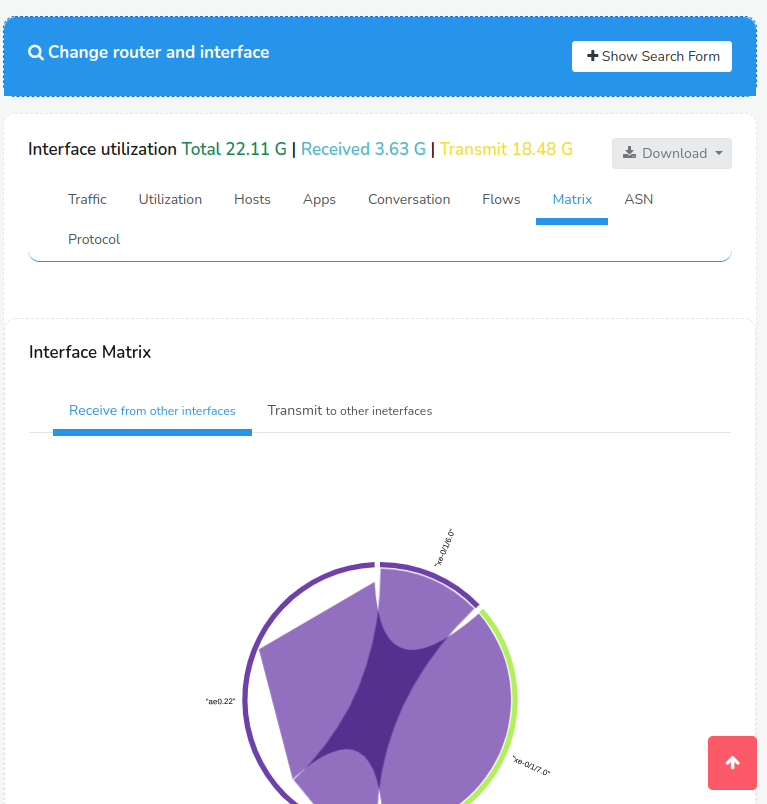 Get Trisul 7.0 Now !!
If you are looking for a highly scalable , comprehensive, and easy to deploy Netflow Analytics Tool, then head over to Trisul.org. Sign up and download the packages today. A free 3-day license is included, you can then request a 15 day extension from the app.
LICENSE MODE UPDATE
Starting Trisul Network Analytics we are no longer offering the 3-day rolling window free license. Existing users of Trisul Network Analytics 6.5 can continue to use the license with no restriction. From 7.0, the free license only works for 3 days and then stops data analytics, you can however continue to use the web interface. Then you need to follow the instructions to request a 15-day full fledged evaluation from us.
/
We will keep explaining each of these features in more detail in the coming days !!
Happy Monitoring