SCALE
Distributed monitoring framework
Trisul supports scaling up to really large distributed networks using a hub and probe architecture. Probe nodes do the heavy lifting of streaming analytics and snapshot the data to the hub nodes, which provide the database functionality. Ready for the smallest SMB office to large multi continent enterprise deployments.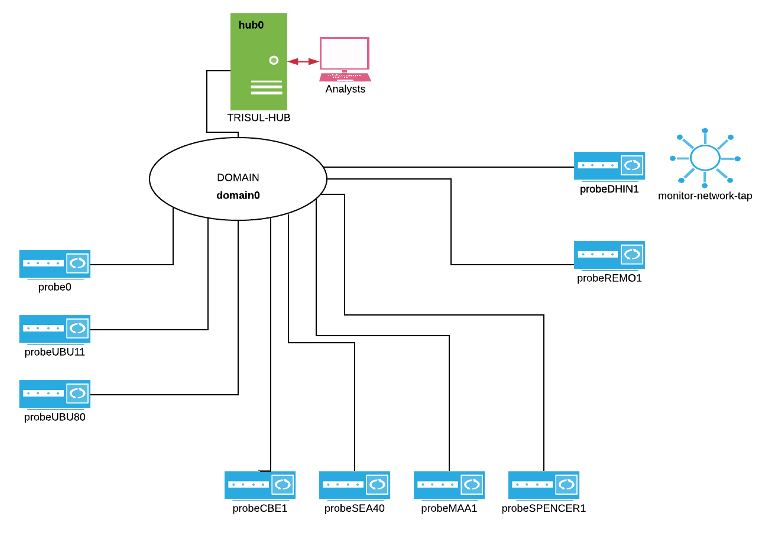 Distributed probes around your network
A Trisul domain is a collection of Trisul probes and hubs.  The probes can be managed from a central hub node using the web browser or from powerful CLI tools included with Trisul.
Scale out
A distributed monitoring network of probes and hub nodes with powerful CLI management tools from a central location.
CLI Tools
CLI tools can perform all administrative tasks from a single console.
High Availablity
Trisul supports High Availability options and Disaster Recovery backup site configuration for enterprise customers.
Merged and probe views
While investigating you can restrict the views to a single probe or to the consolidated view of all probes.
Hot add
You can add, remove, start, stop, upgrade probes online without downtime of the other components.
Multi hubs
Very large deployments can also add multiple hubs. The query layer can hive off queries and consolidate them.